BEACHCOMBER HOT TUBS PRESENTS
THE EVOLUTION OF HOT TUBS

Travel across the globe and dive into the Evolution of Hot Tubs.
Hot tubs and hot water therapy have come a long way over the years. It may surprise you to know your relaxing soaks in warm water have a lengthy historical tradition. For ages, people have used spas and hot tubs as places of socialization, health, and worship. Below you'll learn how hot water therapy has evolved to the modern backyard Beachcomber Hot Tub we know and love today, including the history, development, and significant role it has played in our collective human culture.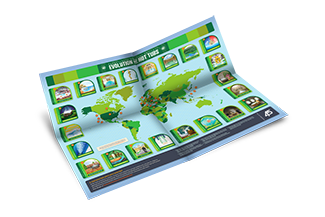 Do you want to know more about the evolution of hot tubs?
Discover the wonders of hydrotherapy that date back to before recorded history and explore how early civilization contributed to modern-day hot tubs.