Beachcomber Hot Tubs are built to last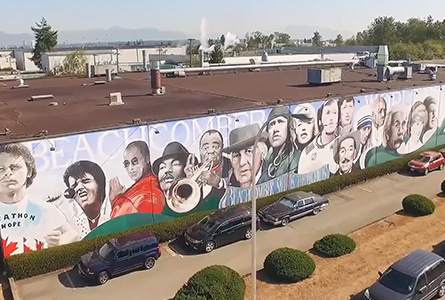 Handcrafting hot tubs since 1978
You don't become the world's most beloved manufacturer of hot tubs overnight. Beachcomber Hot Tubs is a well-established, family-owned, Canadian made, and professionally managed global company, handcrafting hot tubs of the finest quality, best value, and unparalleled comfort since 1978. For over 4 decades, we have become an industry leader in price, value, quality and customer satisfaction.
Perfection at its Finest
In always striving for a Zero Defect Manufacturing Philosophy, we take no shortcuts and are committed to a high quality of hot tub construction with a meticulous quality control process.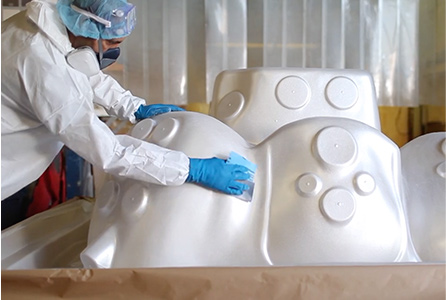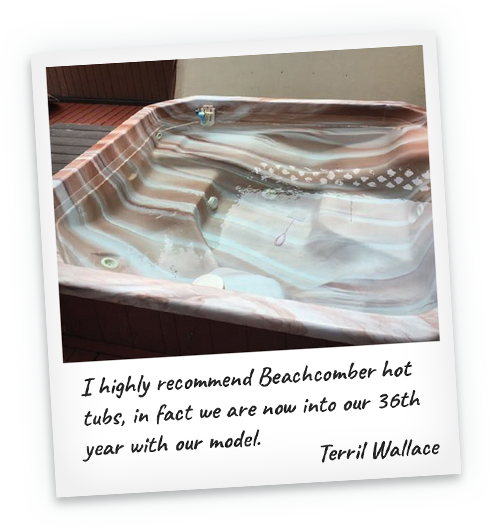 PROVEN TO LAST
Beachcomber Hot Tubs are built to last a lifetime with uncompromised quality, comfort, durability, performance, craftsmanship, quality assurance and our Protection Guarantee. We have designed every detail, every feature, and component to stand the test of time, so you could pass down this investment of a lifetime to the next generation! With hot tubs lasting over decades, you can trust a Beachcomber to last!
Quality and Value across all models
There is a Beachcomber model suited for every budget and every need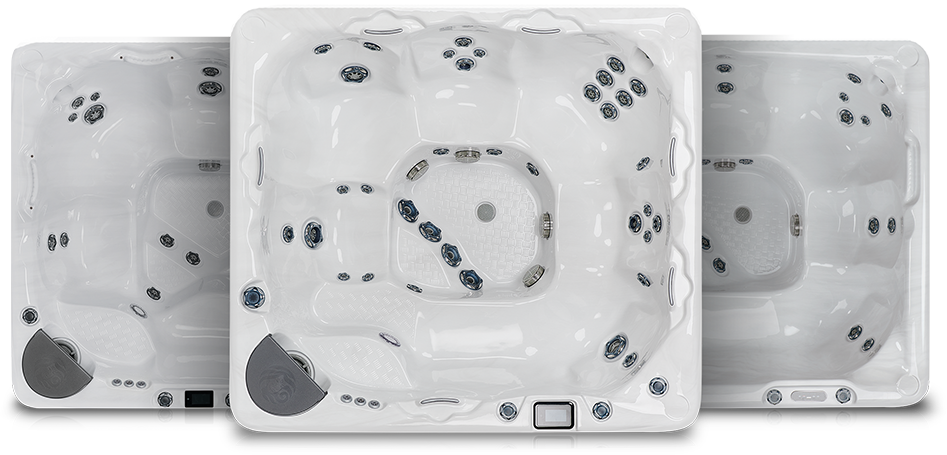 Every Beachcomber Hot Tub is hand built in the same factory, with the same high quality, guarantee and value. Regardless of the Beachcomber model you choose, get the best in quality and value from our top-of-line SLB Series, to our space saving 300 Series - only features and options vary across Series. With 17 models to choose from, there is a Beachcomber for everyone.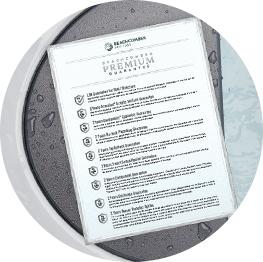 Our Beachcomber Guarantee
We build a worry-free hot tub, and back it up with a 100% Protection Guarantee. It is important to us to ensure that you have the coverage that you paid for with your new Beachcomber Hot Tub! So sit back, relax, take comfort in knowing you own the most reliable hot tub on the market with continued support and service. No exclusions, limitations, disclaimers or fine print – just a product and a company you can count on.
Visit a Beachcomber Specialist to discover more.