There is a Beachcomber for everyone.
With spacious footwells for ease of movement for everyone, to flexible range of seating capacity from 2 to 8 people, Beachcomber Hot Tubs come in a wide variety of shapes and sizes. No matter your party size, location or space allocated, there is a Beachcomber hot tub that is just right for you.
Trademark Xtra Large Footwell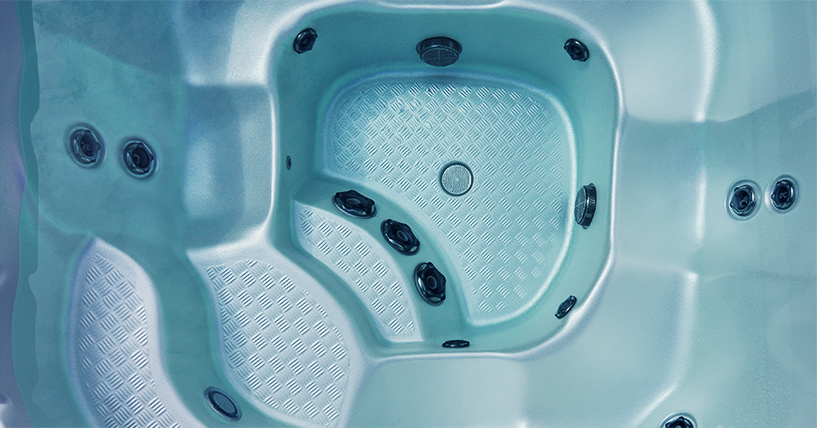 Part of the superior comfort of a Beachcomber is the large footwells,which we are known for. Whether it's a hot tub built for 2 or large enough for 8, the large footwells provide everyone with plenty of room to move and maneuver and spread out. Spacious enough for people of all shapes, sizes and heights to comfortably lounge, while acting as a safe transition area for getting in and out of the hot tub, the large footwells are just another example of Beachcomber's commitment to ergonomic design, comfort and functionality.
SIZED FOR EVERYONE
FIND YOUR PERFECT BEACHCOMBER HOT TUB

Explore each Beachcomber model in a virtual 360 view
click on the model numbers to view

Offering incredible design elements and optimum therapeutic benefits, the 700 Series boasts the six-pack jets of the Ecstaseat™ on every model, and the Form-Fitting Loungers on select models that focus on the back and calves. Over 4 decades of power, innovation, and style - resulting in a new dimension of luxury and performance hot tubs. Experience the finest Beachcomber has to offer.
7-8 seats:
3-4 seats:
1-2 seats:

Constructed with the same high-quality materials that come standard across all models, discover an affordable line-up with big value. Great quality meet big value. Inspired by what matters most - family, the series-exclusive Barrier-Free Seating has no hard angular edges so everyone can comfortably soak together. It is time to make new memories with your loved ones today.
3-4 seats:
1-2 seats:
Visit a Beachcomber Specialist to discover more.